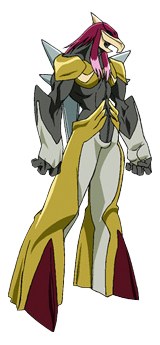 Templar is a country in the world parallel to Calm, Zed's and Noah's home world. It is one of the four factions that exist in this world, and is believed to have an alliance with Neotopia. Amil Gaoul is said to be the guardian of Templar; the key spirit had been in Templar's hands as shown when Zed's mother was taken to Templar. It seems to have a military and the rulers of Templer are the council. Sages seem to be important people as well, seen as Zico is supposed to be involved in the meetings. Templar was first seen in the first episode when Roya is seen training with her master Zico. It is one of the more featured setting for the first half of the series.
Ad blocker interference detected!
Wikia is a free-to-use site that makes money from advertising. We have a modified experience for viewers using ad blockers

Wikia is not accessible if you've made further modifications. Remove the custom ad blocker rule(s) and the page will load as expected.